Room for Rent: How I Got Scammed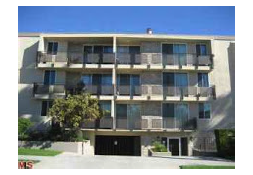 Getting scammed is something that happens to other people, right? That's what we all think. But it happened to me. It isn't without a happy ending but that only came over 10 years later.
It was December 2010. I was heading to Santa Monica, California from Nashville TN for 3 weeks over Christmas and New Years to volunteer to work with the homeless. I was looking for a less expensive room than the $1000 or so I'd spend at the Jolly Roger Hotel in Marina Del Rey. From my documentation in 2010. I placed an ad looking for a room on Craigslist:
"Enter a "(name withheld)" who replied with a room for $500 for the 3 weeks I was there. She offered to work it through her property manager which made me feel comfortable.
She said she was on a flight to the UK from 12/13-1/5. I called the property manager to verify. Since she wouldn't be around and she would be overseas she wanted the money sent Western Union. Normally I would smell a trap but I've been to the UK, I know how expensive it can be, so I went ahead and wired the money. I thought I would be helping. Tonight, I called the property manager and the phone call could not go through. I googled the # and found accounts from people who said (name withheld) basically offers rooms for rent in properties she doesn't own.
I googled the property listing and called the realtor who handled the sale last year – turns out there's an older asian couple in there – not (name withheld) – and that this is a scam that has been happening a lot lately. Thank God realtors have listing #'s or I would never have figured this out. My hotel had kept my original reservation…."
There were other reports of this (name withheld) as a fraudster – I remember writing this to Seth Kugel, a travel writer at sethkugel.com:
Here's the data I discovered:
"Alex Denton reported 310-601-4282 as a Scammer/Fraudster
Aug 17th 2010 – 4:17:10pm EDT This is the contact number for a con artist running a false apartment renting scam in Beverly Hills.
…Not Reported reported Unknown from 310-601-4282 as a Scammer/Fraudster
Nov 29th 2010 – 3:37:40pm EST was offering a rental on a place
he didnt own. disguised himself as a women (name withheld) in the original emails
Another Goddess reported Unknown from 310-601-4282 as a Scammer/Fraudster
Dec 4th 2010 – 10:20:59am EST I was looking into renting a place in California… this man is a scam artist that uses (name withheld) to "rent out" properties… he tries to get you to pay security deposit before even seeing the place, BEWARE!!! The area was ideal for the price as well, which makes you wonder… then says that "she" is a flight attendant
Jessica Goerzen reported Unknown from 310-601-4282 as a Scammer/Fraudster
Dec 10th 2010 – 10:08:57pm EST This man, "(name withheld) " called himself "(name withheld) " in his emails. He was going to sell us a place in san Francisco"
I never filed a police report because Western Union indicated I'd need to file it in the UK and it was cost prohibitive to fly there to file it. I eventually made it to Santa Monica and spent 3 weeks volunteering with the homeless. But the story eventually did have a happy ending. In 2017 a case was settled between Western Union and the Justice Department (http://www.westernunionremission.com/) that allowed for potential refunds. I sent all my documentation in and 4 years later I actually got a check for the total amount of money I lost.

What I learned is that any one can fall for these types of scams.