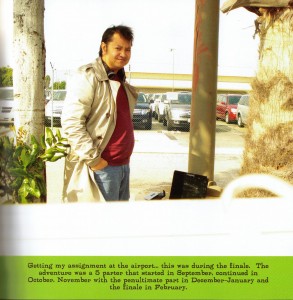 In September of 2010 I visited to Los Angeles for a special visit to handle some business for a film company I helped run called The Doorpost Film Project. I spent my birthday in Santa Monica shopping at Santa Monica Place. But this wasn't the end.
In October 2010,  I returned to L.A. to research opportunities to work with the homeless. With the help of  now – state legislator Richard Bloom, I was able to connect and arrange an opportunity the following month with the Santa Monica Municipal Auditorium to help serve meals to the homeless over Thanksgiving.
With the leaves changing in Nashville, I flew out to Los Angeles in November 2010 to work with the homeless, which led to an opportunity for a 3-week adventure in mid-December at the Ocean Park Community Center. There I was able to help with both OPCC and a non profit called "United Steps".   With some major help from my new friend Charles Hill, I learned many new things about the cycle of homelessness.
December-January 2010 was the ultimate experience in Santa Monica. Working, volunteering and living a life. It was…amazing. Breathtaking. And peaceful.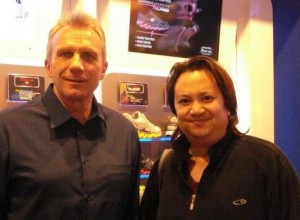 In February 2011 the five-part adventure ended with an event for the film company and a goodbye to Santa Monica. It was also the final time I'd see my guide to Santa Monica.
I would return in December 2011 for a final 3 weeks of service at the Ocean Park Community Center but much had already changed by that time. People had moved on. Life continued onward as did my service to the OPCC.
It was during this second Christmas trip that I met football legend Joe Montana. Finally in September of 2012, I brought my adoptive daughter for a week to show her the life I wanted to bring her into and for myself, return to, one day.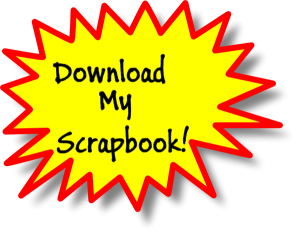 The original 5-part adventure can be seen in my scrapbook which can be downloaded in a web friendly size or full size:  5mb Web Friendly | 40mb Full Size  – look great brought into Ibook on the Ipad.
Photos were taken by myself and Julia Ransom. (We didn't have selfie-sticks back then, so most photos with me and another individual posing were Julia's work!)
Special Thanks goes first and foremost to  Dan Ireland – for always being there, then Jon Sheperd, Matt Marsden,  Maz Lahooti, Cher Wozniak, David Spring, Brandon McCormick, Jake Demirchyan, Richard Bloom,  David DeVos, Bradley Jackson, Jeff Dowd, Charles Hill, Gina Frazier, Michael Hagerty, and last but not least, Lexi (Alexis). Without all of you, this adventure series would not have been possible!