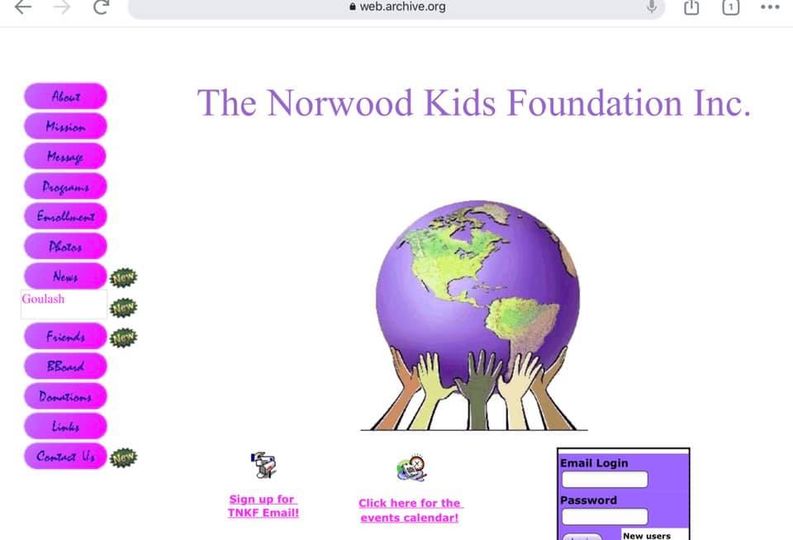 On March 21, Disney+ released Rodgers & Hammerstein's Cinderella on it's streaming platform. I decided to spin the movie on LaserDisc. Spinning Cinderella on Laserdisc tonight really had me thinking back to the late 1990's. So many choices in front of me. I originally planned to move to Los Angeles. But doors in the music industry were opening for me in New York and that was the direction I headed. But there were so many late night website sessions with Sonja Norwood. She was on the west coast so we would work after hours. We would chat a bit and then get to work. The way back machine shows the project that got me started professionally. I can't believe it's been over 20 years and I am still doing this stuff for a living. I am forever grateful for the opportunity she extended to me and her insistence on paying me – the first person to pay me for a website. How did it all begin?
It was a night like tonight. It was the late 1990's and celebrity fan sites were all the rage on the internet. So I sat up and read about a website called GeoCities. By the time the night was done – and a few cups of coffee later – I'd created a website.
Over time and many nights with the Page Tutor HTML guide by Joe Barta, I became very proficient in creating websites. Before long I had the largest website on the internet devoted to R&B singer Brandy. It was called 'BrandyLand'. I had some other celebrity sites going and eventually created the Urban Fan World Network. It was all the sites banded together plus a website called "Aaliyahfans" which later became Aaliyahonline. The Aaliyah site was by a young man who has left us too soon, Vichet Tran of Pflugerville, TX. I helped manage that site along with running my own.
MTV reached out to me a few times on various things while I still lived in Pennsylvania. I can't remember exactly if it happened before or after I did a submission for MTV's "The Search for Brandy's #1 Fan" – I was pretty sure I was it. But I never got selected for that – but I got selected for so much more.
I don't recall exactly how but one night Sonja Norwood, mother of R&B singer Brandy, reached out to me on AOL IM (remember that?). I had already met Brandy once under different circumstances, but this was really the beginning of my career doing websites. We would talk during the late evenings. She was on the west coast so it was always a late night conversation. Eventually what evolved was her hiring me to do the Norwood Kids Foundation website. Each night she'd sign on, we'd talk, warm up, and then work. Writing this, I truly miss those chat sessions.
She also helped me get started working in the music industry. I had already been making trips back and forth to NYC from my Harrisburg, PA apartment to record labels, release parties, and other events, but Sonja helped open some doors for me. But the key thing was that she actually hired me to do the Norwood Kids Foundation website. She wrote me an actual check to do the job – and she was the first person who actually paid me to do that kind of work.
I remember one memorable February when Sonja was in NYC and trying to get a hold of me. My roomate was tying up the line (it was…before I had a cell phone!) but when she got through she told me to come to the Ciprioni club. So I rushed out the door, to the subway, and before arriving at the CIP, I stopped off for a box of chocolates to give to…Brandy, For this was the night I'd actually meet Brandy. I gave her a bear and a box of chocolates. The event itself was a tribute to Rod Stewart featuring Darius Rucker, Mark McGrath and others. It was a night I wouldn't forget.
I'd go on to do many different things while working for her. I interviewed her son Ray J in person, learned a little about parenting – way before it was time, learned how to deal with other artists, and learned some of the challenges she faced in the industry. It was a pretty special time. But nothing lasts forever.
Eventually Sonja fired me. I can't remember why but I was young and self righteous. I look back and think I had it coming to be honest. I truly wish it hadn't gone down like that. I apologized years later and she forgave me. We haven't been in touch for probably 20 years. But I still owe her my start in what is now my company, my career and as a result, my family and my home. I still do websites and now internet marketing / social media running my own company. But it was those late nights working in my apartment, waiting for Sonja Norwood to come on that somehow, even now, I miss. But that's how it began. And I am forever grateful for that. She believed in me in a way no one else did in the beginning – and it gave me the encouragement to get started.