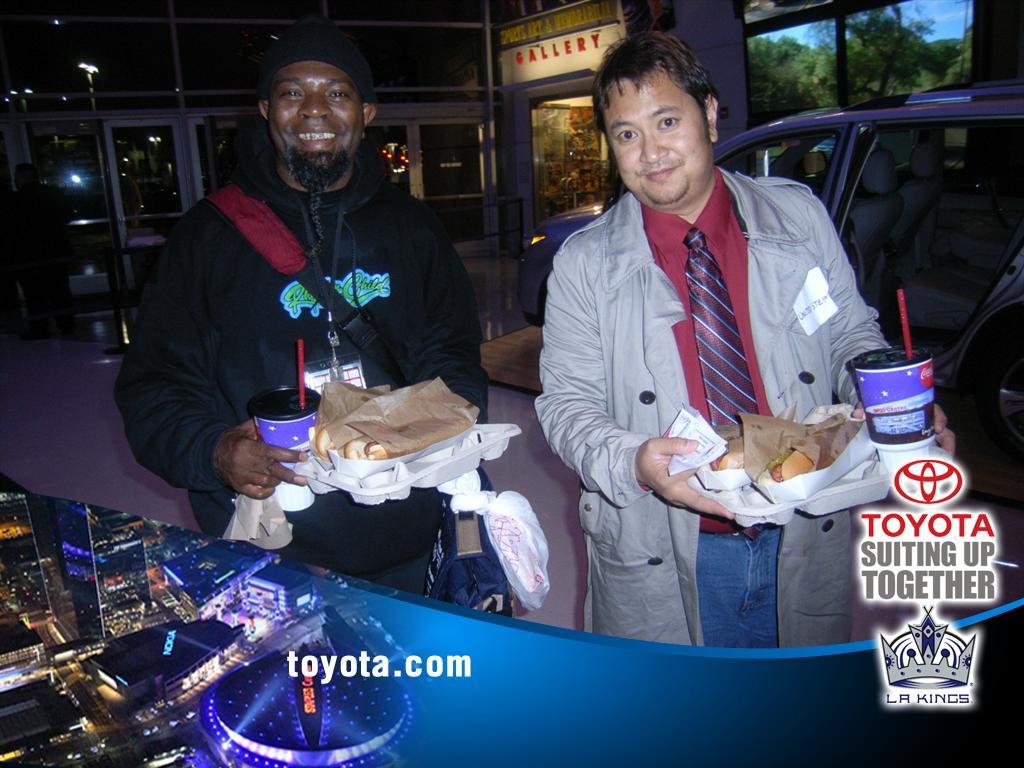 Learning from Dexter
This semester I had an assignment to recount my experiences in Los Angeles working with the homeless.  I remembered one particular night where I took Dexter, a gentleman who was homeless, to a Clippers - Rockets NBA game at the Staples Center. Presented below is an essay I wrote about that night.
The mean was 21.4, the high score was 25, this paper scored a 25/25.
This piece was originally an essay for a prior learning portfolio project at Penn State University. Some terminology is to meet the paper requirements.
Introduction
I was a 36-year-old single male without any major responsibilities in life.  I had been a Social Services major nearly twenty years prior but never finished my degree. I could not finish a degree requirement that consisted of completing a practicum without monetary compensation. Twenty years later however, I was about to step into a practicum with a classification all of its own.
I had been living in Nashville for almost three years when I found myself embarking on this experience. I was helping run a community outreach in an under resourced area of Nashville as well as co-running a film company. It was during the film company business that I travelled to Santa Monica in 2010. During my obligations to the film company, I traveled to Santa Monica. Between being on location and fulfilling other business obligations, I began to converse with locals about their beautiful city of Santa Monica. One of the recurring topics that was brought to the forefront was that of the homeless population.
Upon my return to Nashville, the conversations replayed themselves and in part weighed heavy upon me. I contacted city officials and council members of Santa Monica in search of answers and even ways I could be of help. How could a city this beautiful and amazing have such a homeless population?
Richard Bloom, a City Council Member of Santa Monica in the year 2010, wrote me saying, "Los Angeles County has unfortunate distinction of having the highest number of homeless individuals in the country: about 75,000 or over 10% of the nation's total homeless population. It has been a priority issue for me for many years now.". This was a call to action.
Answering the call was never a question. The fact that a city council member in Santa Monica, California took the time to make the call heard to me, a resident of Nashville, was reason enough for me to fly out to California and spend serious time learning how to work with the homeless. What better field to go volunteer in than the area Richard Bloom described as "having the highest number of homeless individuals in the country". I wanted to put names with faces and get to know the stories of these individuals. I wanted to be with the people that for one reason or another had found themselves walking in these particular trials and tribulations.  The call he made felt like my call, and led to some amazing experiences.
I would have many experiences over many trips to Santa Monica, a few lasting 3 weeks at a time.  I learned how to fundraise for the trips to cover my expenses. I even recovered from a Western Union scam that left me without a place to stay the night and a $500 loss before flying out. I would drive streets I'd never driven before and learn how confidence and the right motivation would help inspire others.
I volunteered my time and services within many places which also allowed me to learn many skills I would need to be of service. The skills ranged from starting a conversation with someone who is homeless to gathering basic demographic information. I learned how to manage a room full of donated items as well as preparing healthy, quality meals and the process of distributing them. In later stages I learned techniques of working with agencies throughout the city who were providing services for the homeless as well as providing transportation between agencies to clients.
I started at the Santa Monica Civic Auditorium serving Thanksgiving Dinner and researching the homeless by conducting interviews and internet research to find out what brought individuals to the point of homelessness. I moved on to the Ocean Park Community Center under the supervision of Gina Frazier, learning how to function inside an agency, and then finished with Charles Hill, CEO of United Steps, learning many one-to-one dialogue and communication techniques as well as more skills field working.  The experience would live on for years.
CEO of United Steps, Charles Hill would write in January 2017, "It's crazy that Ron Hall was willing to fly across the country and support my efforts in uplifting homeless persons, YOUNG homeless persons in Los Angeles…".  Charles wrote some very kind words earlier this year that truly humbled me.
Extraordinary Experience
Ordinary people in extraordinary experiences often make the best stories.  It started on a rather ordinary day. The weather was about 60 degrees during a nice December evening in Los Angeles.  It had been a long day working at the Ocean Park Community Center. It was their 'Christmas Party' for their clients.  Instead of doing the usual work of helping check clients in or connecting them with help with their needs, I and a few others were serving Christmas dinner. It was at this event that I met Charles Hill. Charles Hill was an African American man, early thirties, well dressed with a nice classy hat on his head at all times. Charles would present me with one of the most amazing learning experiences ever.
While we were serving food, Charles told me about his organization, United Steps. He described it as an outreach to the homeless on the streets. It was based in Los Angeles' Skid Row and consisted of him and a few volunteers hitting the streets, talking to the homeless, letting them communicate their story & why they were homeless, listening to their testimonies, and seeking ways to help. These individuals were willing to clarify what brought them down this path and why they were homeless.  I had dedicated this three week stretch of December-January, or as I called it, Christmas to New Years, to helping the homeless and I didn't care much what it looked like, so I asked Charles how I could help. I must have been excited and nervous at the same time. The excitement clearly covered the nervousness.
Charles was quick to tell me how I could help. He was having an outreach where he was inviting individuals who were homeless to an NBA game at the Staples Center. I'll never forget it, the Houston Rockets vs. the L.A. Clippers. He wanted me to take $100 cash for any necessary bus fare and meet any homeless interested in going to the game and take them to the Staples Center on the public bus system. Simple indeed? I said yes. But it was far from simple.
Simple went out the window quickly. I did not know L.A.'s bus system. I had $100 of someone else's cash in my pocket and the question of how I was to manage a small group of homeless people from Santa Monica to the downtown L.A. Staples Center which was 90 minutes and some bus transfers on the public transit system. And it was only in a few short hours.
Those few short hours passed. I waited at the pre-arranged meeting point and one gentleman I had seen earlier in the day at the Ocean Park Community center, Dexter, came up to me and said he wanted to come to the game. He was the only one. So I took him to the bus stop and pulled $4 of what Charles had given me and boarded the bus with my new homeless friend. As the sun went down and the temperature with it, the experience was about to go from ordinary to extraordinary.
The experience wasn't limited to the skills I learned. I took the time while we road on the bus to use the skills I had learned. I asked him about his family, his life, his story and why he was homeless. He told a good tale, which to this day I do not recall, and for the purpose of this narrative, it does no injustice.  What I did learn was how to learn.
Part of learning from the experience is being able to learn on the fly from the experience and know, as it's evolving, what to do. I didn't know the L.A. bus system. I had now $96 of cash stuffed snugly in pocket and no idea how to get to where I needed to go! But I knew who did know how to get there – my new homeless friend. He knew this city and how to get around on the bus. So, I learned to trust him and allow him to teach me. I learned much from him that night as we jumped busses and finally made it to the Staples Center.
When we made it to the Staples Center, the adventure continued. Shifting gears from learning from my new friend, it was time for us to learn something together: how to enjoy an NBA game. Neither of us had ever been to one, and for me it was my first professional sporting event. We went in like anyone else and I was determined not to treat him any differently. We got these huge hot dogs, drinks, and snacks, then proceeded to a Verizon table where we got our picture taken, and finally after a lot of fun and laughter, we made it to our seats and enjoyed a great game! Who won?
The L.A. Clippers lost – that is what we will say - but that night both I and my friend were the real winners. We had learned so much from each other, we'd learned how to learn from each other and treat each other as equals, not as 'helper and victim', or 'case worker and client'. We'd accomplished United Steps goal for the evening: to reach out to the homeless and conduct this outreach. And perhaps we'd accomplished something more along the way.  As I boarded the bus back to my lodgings a city away, he walked off into the night.
Conclusion
Often accomplishing a goal in a social service setting flows worker to client, not the other direction and certainly not both directions. This evening as a learning experience taught me to use things I'd learned in my own self-created classroom at the Ocean Park Community Center to what I can only describe as an extraordinary experience of being able to humble myself to learn from those I was serving, and for that experience to forever shape my future work with the under resourced.  But there is more story to tell.
The story doesn't end there. I met with Charles Hill from United Steps the next day. He looked smooth as ever, wearing his hat and being well dressed. I happily relieved myself of the $96 that was now nearly sweated together as one single wad of bills, I wished him luck redepositing it!  We would do many more runs together over the next two years. But none was as transformative as that night. We even took in a Clippers game, but it wasn't the same. Somewhere out there was my friend, probably still homeless, teaching someone else as he taught me that night: learning from each other is one of the best aspects of the learning experience, when you learn from it and it learns from you. Richard Bloom stated in his call to action, "(re: homelessness) It has been a priority issue for me for many years now.". This learning experience made it mine too.
This  experience served as one of the foundational bricks in what would become a lifestyle of helping others. It's my hope that this learning experience as well as many others serve as cornerstones for many more experiences to come. Beyond a classroom, beyond any assigned coursework lies this experience, an experience all of its own.
Other Articles
Interviews and more in other amazing adventures below!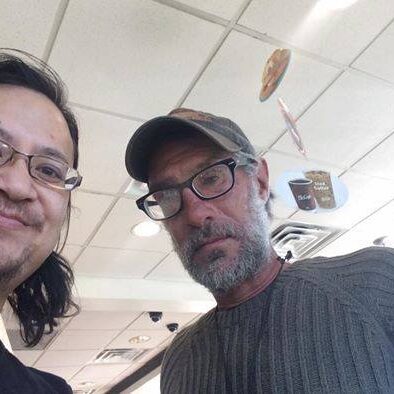 Interview With Mr. Stokes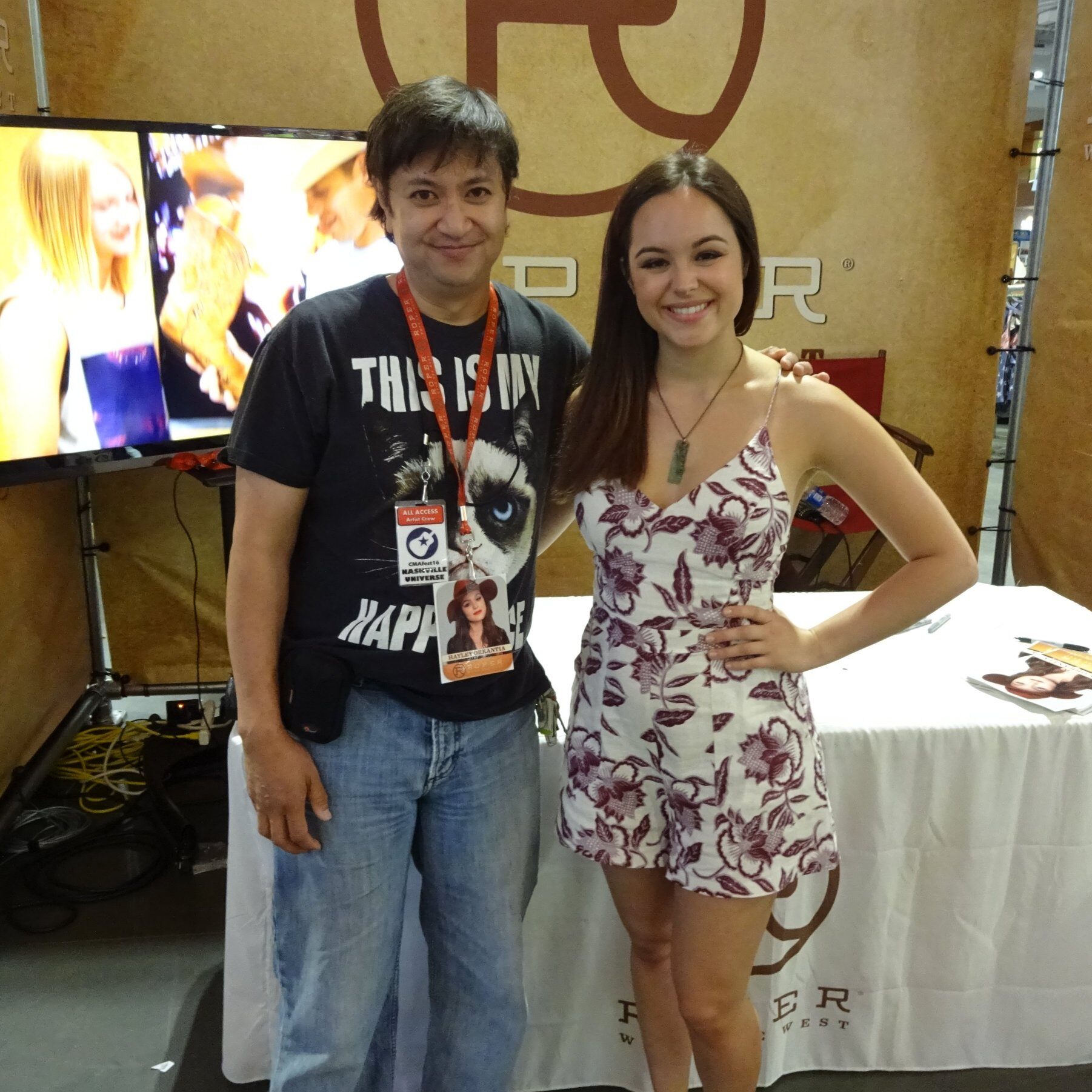 Hayley Orrantia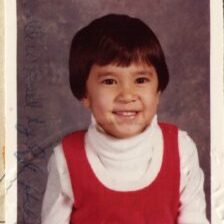 Refugee Story