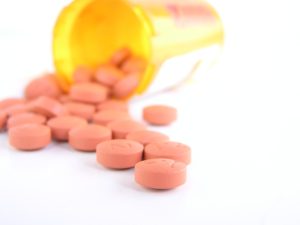 What Your Pharmacist Doesn't Have to Tell You!
Ron Hall, a Martinek Insurance Customer, was spending up to $30 on a prescription for his chronic illness every month.  Once he was introduced to RX Spark, his cost went down to $4 a month. How did he achieve this? He simply went to the RX Spark drug search on the Insurance Ogre site and found where he could get his medication every month for $4.
You can start saving today by going to the website and keying in the drug you need. If you need to start saving, stop reading and go there now! Don't wait!
You can take the guesswork out of the situation by checking RX Spark first at the Insurance Ogre website. By using their tool, which we have included below, you can enter in your drug and your location to find out where the cheapest price is. If you need a coupon it will provide that so you can go straight to the pharmacy with your savings-in-hand.
How is this Possible?
When you have insurance, and go to the pharmacist, the average copay, or the amount you are responsible for paying with your insurance, is anywhere from $12.00-$93 and possibly more if you take into account plans with amounts you must meet yearly, known as prescription deductibles. (2015, Kaiser Family Foundation, "Section Nine: Prescription Drug Benefits).
The price of many prescription drugs have gone down in the last several years. Pharmacies have consolidated, such as CVS taking over Target in late 2015, and have more buying power than ever. Since generic drugs have become more widely available, drug costs that were once hundreds of dollars per 100 pills are now just sometimes $1-$10 for 100 pills for the pharmacy. As many copays went up, many actual medication costs went down, and pharmacies pocketed a lot of money. (Belk, David. M.D., Medications: What Your Pharmacist Won't Tell You.).
The pharmacist doesn't have any legal obligation – or any ethical obligation – to tell you that buying a drug without insurance – not using your copay – could be much cheaper than using your insurance. The first question a pharmacist may ask is "do you have insurance?" and will not give you a price until they have your insurance. If you answer no, you could get a lower price – or you could not. But it's hard to know if that's the case. Until now.
Use the form below to find your savings or visit the Insurance Ogre Website. No insurance required!