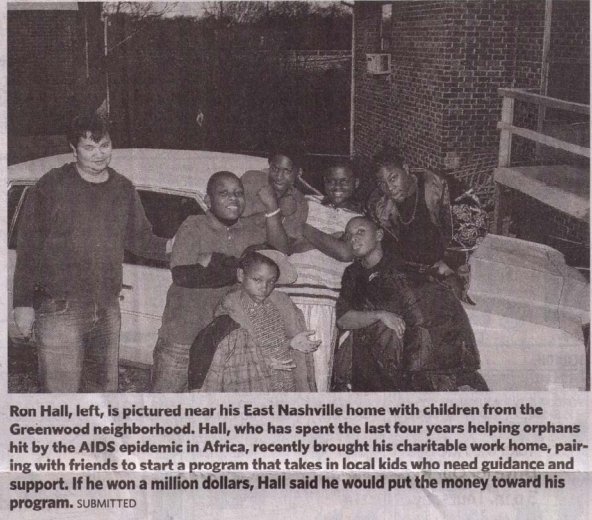 It began in 2008. I had friends who had their home open to kids in East Nashville. They would allow them in, provide meals, mentorship, and a safe place. They were a married couple in their late 30's. They set an incredible example of an 'open home' by allowing the kids inside, a departure from many similar efforts.
I decided to do the same, so I moved from a very comfortable apartment complex that was on the lakefront of Old Hickory Lake in Hendersonville, TN, into a small home at Sharpe Avenue in Nashville, TN. It was a nice 600 sq ft 2 bedroom home. My friends had formed a church so together with church members my open-home was born.
We eventually named it 'Camp Greenwood'.  The name 'Camp Greenwood' came from administrating 'community service' requirements for a juvenile offender. We originally called it 'Camp Greenwood Home for Juvenile Offenders' but later shortened to 'Camp Greenwood'.
I took the smaller of the two rooms and put a bed in it.  I took the larger room and set up a computer lab with about 6 work stations that allowed kids to do homework, relax, and learn. The living room became a recreation center with an ice hockey table, TV, sofa, and more, while the kitchen became a tutoring center & Gym.
During this time we took the kids to church in Brentwood. We would load up everyone into a Chevy Tahoe and drive them down on Wednesday nights to youth group, as well as downtown Nashville for Sunday mornings.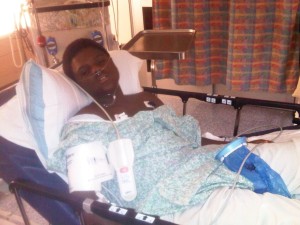 It was during this time that we took kids to the mall, allowed them over each day after school, and took care of some basic needs. From overnight stays in the hospital to attending school meetings with the then-new superintendent Dr. Jesse Register of Metro Nashville, it was an incredible time to serve the community.
But space was limited and we were bursting at the seams. We had outgrown the small house in the course of a year and a half, and the idea to expand came become a reality. There was so much more to do and with more space, we could do it.
It was an amazing experience but eventually we needed more space, so in 2010 we moved in to a home on West Greenwood Ave, across the street from our friends. With over double the space, 5 total rooms and a kitchen, we were able to do so much more. The entire church seemed to help with the effort.
We had formed our own church by that time and were shuttling them to and from that location at the East Park Community Center.  We had water baptisms at the pastor's house for some of our youngest kids. It was during that time that we helped foster care two kids until they were moved to their new 'forever home' several years later.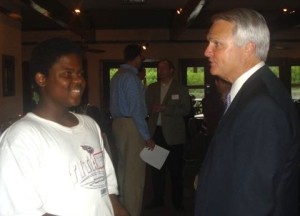 Each Sunday we served 16 kids pizza, lasagna, and drinks while they enjoyed the football game on TV, hung out, and fellowshipped together.
We made use of the expanded space. We had a spare bedroom for overnight stays, a nice room with a TV to invite kids on Sunday afternoons, an expanded computer lab took over the kitchen, as well as living quarters that were much more comfortable.
It was during this time we took one of our students to meet Lt. Gov. Ron Ramsey. Outings were easier to coordinate and we made sure to include a variety of them.
As kids grow up and change, economics never does. In 2011 we relocated yet again to a smaller home on Pennock Avenue in Nashville to finish out the work with the kids. The kids were now growing into young adults. We sent them to church camp in Brentwood one last time where some were water baptized. Lives were changed and we believe seeds were sown for their futures.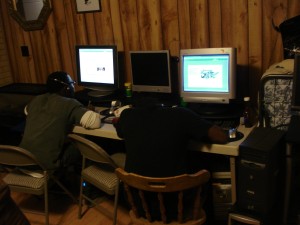 The house had one room which had to serve as the computer lab and rec center. We had 3 work stations set up as well as a bed. I stayed in a 7x8 room beside it, incredibly cramped  but functional. The mission changed as we entered this new home-made-facility.
The mission was to help the kids transition from High School to their next stage in life. Often the kids would come over to do laundry, look for jobs, complete assignments for summer school, etc.
It was a much smaller space but somehow we still fit the air hockey table in. It was an amazing time highlighted with a visit from Nashville Metro City Council Member Scott Davis. Dreams were expressed here and it was a time period to take them from dreams to reality. Pennock Avenue was also where I began to fly solo since the church had been dissolved and people had gone different directions who were helping with the effort.
During this time period we saw kids enter the military, go off to Ybuild camp, and much more. It was a great time. The house continued to serve as a safe place but many efforts were off-site including helping kids get to adult school in order to secure their diplomas, helping kids get their ID's so they wouldn't end up in the back of police cars on a regular basis, as well as helping kids get to job interviews. The kids weren't kids anymore and this work was wrapping up as these young adults entered a new season having bridged-the-gap from high school to adulthood, or what I have heard called the 'thirteenth grade'.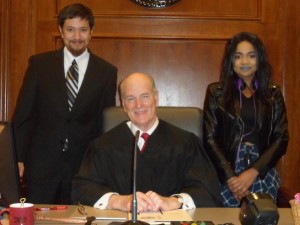 The concept of Camp Greenwood ended on April 3, 2012 when I took in the girl that I would later adopt legally as my daughter. She began as a student who would come over each night to use the computer lab and get dinner.
For the next 4 years I'd give her a place to stay and focus on becoming a family. It would be an incredible time and the next natural evolution in the work of Camp Greenwood.
It was a great era that helped kids during their jr. high and high school years as well as transition into young adulthood. In the end, for me, it culminated into a family, an amazing end to what was simply 'serving the community'.
African Orphans
I traveled 5 times to Africa to help with orphanages.
Helping the Homeless
Volunteering with the Ocean Park Community Center  in Santa Monica, United Steps in Los Angeles and other organizations helped me learn about helping those who are homeless.
Community OUtreach
Camp Greenwood allowed this young man to meet Tennessee Lt. Governor Ron Ramsey.
Support..
Making a difference costs money. Do you want to help support my efforts?