Health and Wellness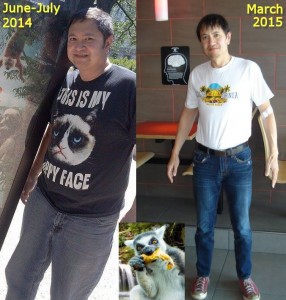 In June of 2014, I was following the Dave Ramsey guideline of proper life insurance coverage. I applied for a policy to 'layer' my current insurance so I would have proper coverage as outlined in Financial Peace University, a program I'd completed three times.
Just as a Dave Ramsey Live Event was starting, as I sat in the 3rd row, I got the bad news. I had a chronic illness and needed to turn things around. FAST.
I was turned down across 20 companies, and what followed was a journey from sickness to wellness. From changing my entire diet to endless days and nights at Planet Fitness, I went from 203lbs to 141lbs and from a chronic illness on the verge of blood pressure and cholesterol medications.
This is the plan I did that resulted in: Over 60lbs lost in 7 months, being in need of 38 waist jeans to being able to fit in 28 waist jeans,  blood pressure going from high to normal, triglycerides going from 1200 to 120, and a drop in bad cholesterol.
 MY FITNESS JOURNAL
July-August 2014: Month 1 – Read about my first month – back to the gym gradually.
August-September 2014: Month 2 – Read about my second month – strength training, nutritional changes, and SMART Goals /consistency.
September-October 2014: Month 3-5  – Strength training, relaxation, and more!
December 2014-January 2014 – Month 6 & Beyond – Read about my 6th month – strength training, strength training, and strength training!