Fatal Flow with Scooters in Nashville – SCOOTER RAGE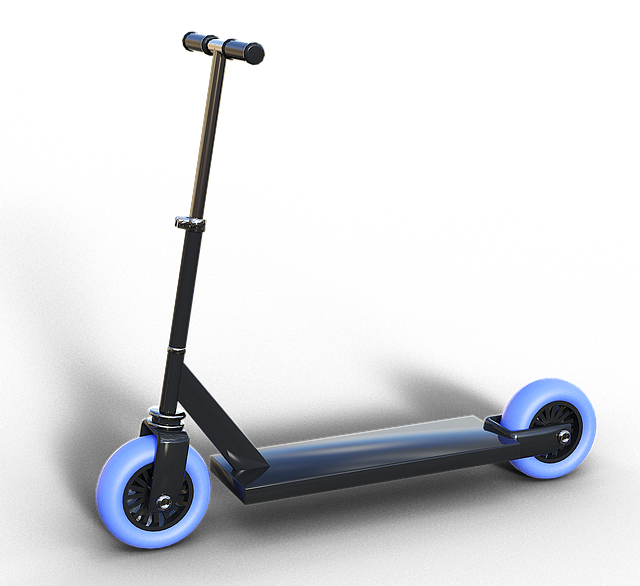 Weaponization
A few weeks ago we heard of the man who used a Bird Scooter to hit a Mercedes on purpose. He essentially weaponized a Bird Scooter. Yes. Weaponized.
Local TV station Fox 17 reported, "Police were called to the 100 block of Second Ave. N after a witness spotted Thomas Luu, 38, repeatedly striking the parked Mercedes with the electric scooter, according to court documents. Police took Luu into custody and he claimed he was hitting the car because "it's a Nazi car" and that people should "buy American." (MNPD: Man hits Mercedes with Bird scooter for being a 'Nazi car')
Newschannel 5 reported a scooter weaponized against another person.
"And last month, police say Adam Mann was at Ascend Amphitheater when he took a Bird Scooter and used it as a weapon. He hit another man in the head with it. He was charged with aggravated assault." (Scooters used in assaults, vandalism in Nashville)
Fatality
Bird Scooters have accounted for 1500 accidents in the US and some deaths. Yes. Deaths.
The Tennessean newspaper reported, "Brady Gaulke, 26, suffered life-threatening injuries when the scooter he was riding crashed with a vehicle late Thursday night in Nashville, according to police. The crash occurred at Demonbreun Street and 14th Avenue South at around 10 p.m., Metro Nashville Police said.

Police believe Gaulke improperly turned left into the roadway from the sidewalk and into the path of a Nissan Pathfinder, according to witnesses. " (Man struck by car while riding scooter in Nashville dies)
Blocking the Disabled
Scooters are also causing issues for people with disabilities. Abandoned scooters are blocking sidewalk access, exit doors, and other places where those with disabilities need to go.
News4 reported these violations with photographic evidence:
"Viewer Melinda Whitley snapped the picture of a row of Lime scooters blocking the curb cut at Second Avenue South and Korean Veterans Boulevard.
"We want to make Nashville the most welcoming and inclusive place we can," said Stacie Price, an attorney at Disability Rights Tennessee. "Being inclusive isn't just the goal. It's the law."
"It makes it impossible for someone with mobility disabilities to access sidewalks," she continued, referring to Whitley's picture.
"That's a violation," agreed Bill Fields, Director of Transportation Licensing. "If you get on a scooter, you have to acknowledge there are certain things you're not supposed to do." "
(Concerns raised over scooters blocking sidewalk access for people with disabilities)
Drowned Scooters
Scooters are also finding their way in the Cumberland River. Newschannel 5 reported a scooter being found in the Cumberland which is a big problem in terms of customers take responsibility for their scooter rental.
The slate reports: "In Portland, Oregon, so many scooters have ended up in the Willamette River that some disgruntled Portlanders made a website, scootersintheriverpdx.com, that documents just what its URL promises: How many scooters have been thrown into the Willamette River? " (Bird Bath)
The Tourist Conundrum
There's one fatal flaw in Nashville as opposed to other cities: the city is on a growth path and has not 'matured' yet. I don't speak of maturity in terms of childish behavior, but maturity in terms of completion.
In other cities where Bird Scooters have been permitted, cities are well established, roadways accommodate large numbers of people, and other transportation systems are established leaving Bird Scooters a clear pathway, no pun intended.
There is one basic challenge in Nashville that I believe accounts for the need for re-evalution: there are too many unknowns. Let me unpack that. In Nashville, which is becoming a bigger tourist destination we have an unknown device called a "scooter", tourists unfamiliar with downtown Nashville roads, and the city which considers this a pilot. If a person gets on a scooter they have to listen to their phone for directions, ask for directions, learn how our streets work all while learning how to ride the scooter, pay for it, and where to park it. That's beyond distracted driving.
If we were in New York City where the Mayor advised citizens to bike to work it would be different because New York'ers know their roads, know their streets and most can ride a bike – it's just a matter of doing it. But here in Nashville scooter riders have too many things to learn at once, mostly because they are tourists and not citizens.
Everyone complains about scooters being left in the middle of the street – but as a tourist will you even know where the location is to return a scooter? As a tourist in Nashville before I moved here, I was lucky to figure out where to park my car half the time.
Scooter Murders – Scootercides
We may even have justifiable scooterscides if something isn't done. This is where scooter riders are deliberately or unknowingly riding in the wrong direction and the car driver must make a decision: swerve into a pole or other traffic to avoid hitting a scooter rider going the wrong way or hit the scooter rider in order to avoid an accident that could take more lives. It's a variation on the MIT simulator for self driving cars. A driver could be justified in hitting scooter riders going the wrong way if it saves more lives than avoiding hitting the scooter rider would. It's the cold calculations.
Newschannel 5 reported on a scooter driver caught driving the wrong way:
"A Nashville driver posted their close call after they turned a corner to see a scooter rider in their direct path just ahead in the road…The person on the scooter can be seen in the video driving the wrong way down the road ".Driver doesn't see scooter rider until la(st moment in close call video)
Are Riders Really Insured?
There is an insurance issue with the scooters. If a scooter rider hits a car or injures themselves – there's really no coverage. This is a big issue. While some companies may offer liability coverage, rideshare companies usually state the same but fight liability during any accident despite advertised coverage. At the end of the day it's good to consult some experts.
The National Association of Insurance Commissioners report: "Check your insurance policies to determine whether you are covered. Automobile insurance generally omits liability coverage for motor vehicles with fewer than four wheels, and it's unlikely to apply to scooter rentals. Although most homeowners policies provide some liability coverage even while you are away from your residence, it may be limited or excluded because the scooter is a rental." (Scooter Sharing Creates Insurance Implications for Consumers)

Scooter Rage
Lastly, what happens when drivers become frustrated with scooters and "Scooter Rage" ensues – when drivers simply run over abandoned scooters or hit scooter drivers who are driving the wrong way? Scooter companies may already be guilty of breaking and entering at Belmont so the first salvo of breaking the law may already have been fired.
Newschannel 5 reports that seized scooters disappeared from Belmont University. "But, Metro PD says on more than one occasion, Belmont has reported break-ins at the house where the scooters are being stored, and the devices taken. Police believe it could be the companies trying to get back their property. School officials tell us they don't know who is behind the break ins but says they're working with police." (Belmont vs scooters: Police to mediate in ongoing dispute).
How Does It End?
However this ends, it must end. Either tighter regulation, better safety, or banning them all together. Because without action , scooter rage may be inevitable.
Editors Note: This article was updated on 5/26 to add sections on insurance, drowned scooters and blocking people with disabilities.