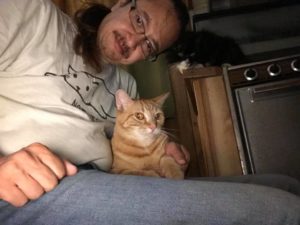 Deuteronomy 31:6 New International Version (NIV):
6 Be strong and courageous. Do not be afraid or terrified because of them, for the Lord your God goes with you; he will never leave you nor forsake you.".
This is an important scripture to me especially as an orphan and  international immigrant refugee. As an orphan sometimes it's hard to believe you are not alone, losing your birth parents the way you do. Even when adopted as an infant, studies show it follows you throughout life, even with the truth of scripture like this. We study, we memorize, we meditate, we embrace, there are many things we do with scripture. But sometimes the shadows of what was comes into the what is.
This is the third in my narrative of being 'Effectively Homeless'.  I've been staying in motels since July 2, 2018. I am very grateful for those who helped make this possible and offered support every step along the way. I am impressed by the service at the Motel 6 in White House, TN. Its still not the same as having a home. The end never seems in sight. I'm still separated from those I love. A roof and bed just isn't enough.
I've had 4 emotional breakdowns since this started. At one point I wished an active shooter would take me out during my nightly WalMart walk. In all of this, I have discovered that being 'effectively homeless' has not been what I expected it to be. I've known God has been with me along the way but ultimately, it's still been challenging.
I've strived to do be many different things in life since 2002 when I first truly accepted Christ and joined my global church movement known presently as Every Nation Churches and Ministries. I think the walk itself has been one of the most amazing things ever.  I think the most amazing thing for me is that it's continued to evolve throughout the years. I'm not sure if anyone realized what this walk would be when it started out.
The first time I started working with inner city kids with my home open 24/7 to them with simply a knock at the door I think people were curious and maybe worried that it couldn't be pulled off, the first time I was sent on a solo missionary going on a ministry trip into a danger zone without a team, the first time I delivered Christmas presents on Christmas eve in the projects after dark, the first time I was a legally adoptive single father to a young girl, the first time I was a lot of different things, but I think as success continued and people's beliefs were stretched in terms of what could be done, I think somewhere along the line, faith grew and the sky was the limit.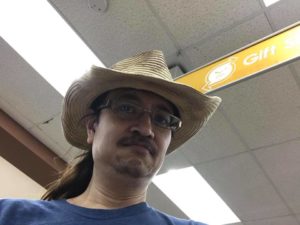 I was really have tried to be a sponge through this entire walk, and just fielded whatever came my way and tried to be open to whatever came my way. I think through being these different things, I think I learned a lot from these experiences and I think they put me in some great and challenging situations with some great people. I learned from being in those experiences and I changed some of my opinions about situations, about people, and attitudes. I developed relationships with people or situations I otherwise wouldn't be able to normally embrace. I think being 'effectively homeless' has been, apart from the adoption, the most powerful expressions of these experiences in my walk with God.
God is sovereign, God is present but I think sometimes in situations like this he challenges our views, our beliefs, our preconceived notions and our prejudices in a very unique way.
Part Four will wrap up the Effectively Homeless narrative.
http://paypal.me/careycat is open for general needs such as washer / dryer parts, stockpiled food for rural living, new lighting, drywall / sheetrock / plywood improvisations, and even simple things like light bulbs!
Donations are not necessary nor encouraged but they are possible here. I've done unpaid work crew 4 days in a row, one was a 7 hour day. I learned a lot of what needs to happen in the new home.
Part 1: How This Happened | Part 2: Lessons Learned | Part 3: Changed by Being Effectively Homeless | Part 4: Adrift | Part 5: Shadows and Echoes
---
Feedback about my blogs from Kimberly Gonzalez of  "We are the Working Homeless":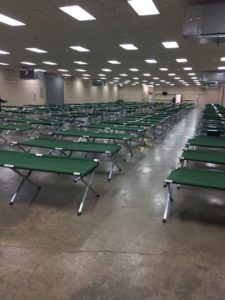 "You really dont get it , This is the time for you to start writing then you will see God do his best . He works his best when we are in the valley and we don't know what is going on . Just like me sleeping in the jeep when it was snowing , that is when I seen him work on me and that is why I am so glad he introduced you to me . you are the angel he sent to me for me to truly see him , we don't see him when we are at our best we see him when we are at our worst , he likes it that way so we can only rely on him and not our thoughts…
…Read it again and it's good ! It's not easy at all being homeless and that is why people put their own theory in it ! I like the part it one says you are okay , you have a roof over your head.its not the same of having your own and being in a shelter is worst ! No privacy at all !"
– Kimberly Gonzalez, We Are the Working Homeless blog.