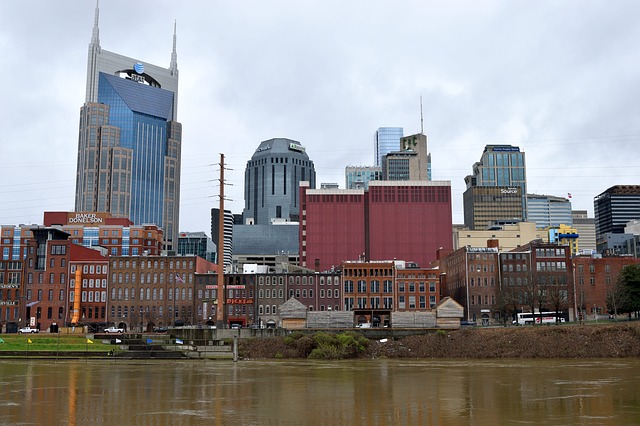 Amazing how we can move heaven and earth for the NFL draft but Middle Tennessee can't keep a hospital open (Jamestown Regional, Fentress County), a police department open (Ridgetop), a homeless camp open (Ellington Parkway), or keep transportation to grocery stores (Cayce Homes)… It's disgusting, to leave a community without medical care, law enforcement, and food, while moving mountains for the NFL draft.
Middle Tennesseans have seen the following losses recently:
Newschannel 5 reported the closing of Jamestown Regional Hospital in Fentress County, part of Middle Tennessee. "County EMT's are having to transport patients to the next closest hospital in Crossville — located nearly 45 minutes away — after the ER stopped accepting patients via ambulance." (Jamestown Regional, Fentress County's only hospital, has closed)
In another report, Newschannel 5 broke the news that the Ridgetop Police Department had closed. "The Ridgetop Police Department has disbanded and closed its doors after a meeting Monday night." (Residents upset after Ridgetop Police Department shut down suddenly) Later, An injunction by a judge temporarily reinstated the department.
Finally, residents of Cayce Homes in Nashville found themselves cut off from grocery stores. With the recent closures of Bill Martins and Family Dollar, two stores with food in a local distance, a bus to Kroger was the next best option but due to a conflict, it's no option. Newschannel 5 covered the story, "A school bus serving folks in the James Cayce Homes neighborhood was stopped for an entire month, leaving residents without a way to get to and from the grocery store." (Cayce Homes bus service stopped suddenly; residents left without a way to get groceries)
A homeless camp was razed, yet their belongings remained visible long after it was demolished. The Tennessean reported, "The debate is raising new concerns about how the city manages its homeless community amid a sharp loss of affordable housing in the urban core.
Open Table Nashville, a nonprofit homeless outreach organization, condemned the move on its social media channels, saying they believe it could be a ploy to make the city look better for the NFL Draft comes in April. " (Eviction of Nashville's most visible homeless camp rekindles housing debate)
The Tennessean reached Open Table Nashville, a homeless outreach, "Why would our government evict people from their homes in the heart of winter, when it's below freezing?" Open Table asked, in a Facebook post on Feb. 19. "Why would they evict people when there's an affordable housing crisis and waiting lists are closed or stretch on for countless months?" (Eviction of Nashville's most visible homeless camp rekindles housing debate)
The NFL Draft caused some of the following changes:
Cherry Trees had top be moved and replanted. The Tennessean reported, "Plans to build a gigantic stage downtown for the NFL Draft caused huge controversy this weekend when it came to light that 21 cherry blossom trees were in jeopardy of being cut down to make room," (Cherry tree outcry inspires relocation plan, apology from Nashville's local NFL Draft organizers)
Transportation had to be changed for downtown Nashville. WKRN 2 reported, "WeGo transit officials announced Monday through April 23, Music City Star passengers will board from a temporary location under the pedestrian bridge……Beginning April 24 through April 26, passengers will board from a temporary platform at Ascend Amphitheater. (NFL Draft preps alter commute into downtown Nashville)
The Marathon had to be changed. The Nashville Post reported, "The course alterations were necessitated by the fact that a portion of downtown will be unavailable due to the 2019 NFL Draft, which will take place in Nashville that weekend. Runners will not make an early turn off Demonbreun Street, as they did a year ago, which means a more direct route in the early part of the race." (Organizers announce changes to 2019 marathon course)
There's something wrong when a Middle Tennessee hospital closure leaves people out of range of treatment, a police department leaves a community unprotected, the city leaves defenseless people homeless, and a community service leaves low income people out of options for food while at the same time the NFL is accommodated no matter the expense, inconvenience, or previously scheduled events.
This is an issue that may be in a strange niche too small for the Governor who is overseeing the entire state and the mayor of Nashville who only oversees Nashville. Yet I would argue things don't exist inside of a vacuum – within a fairly small radius things move quickly for the NFL yet the regular residents of the area and those it surrounds are without basic services. I don't have an answer, only the odd juxtaposition that I would hope between mayors, governors, citizens, and non profit agencies that it can be a little less odd and a little more balanced. I don't have a sudden resolution to hang a lantern on, only that there needs to be one.