Courtyard by Marriot Lounger JL Furnishings East Ashboro NC York PA Mt. Juliet TN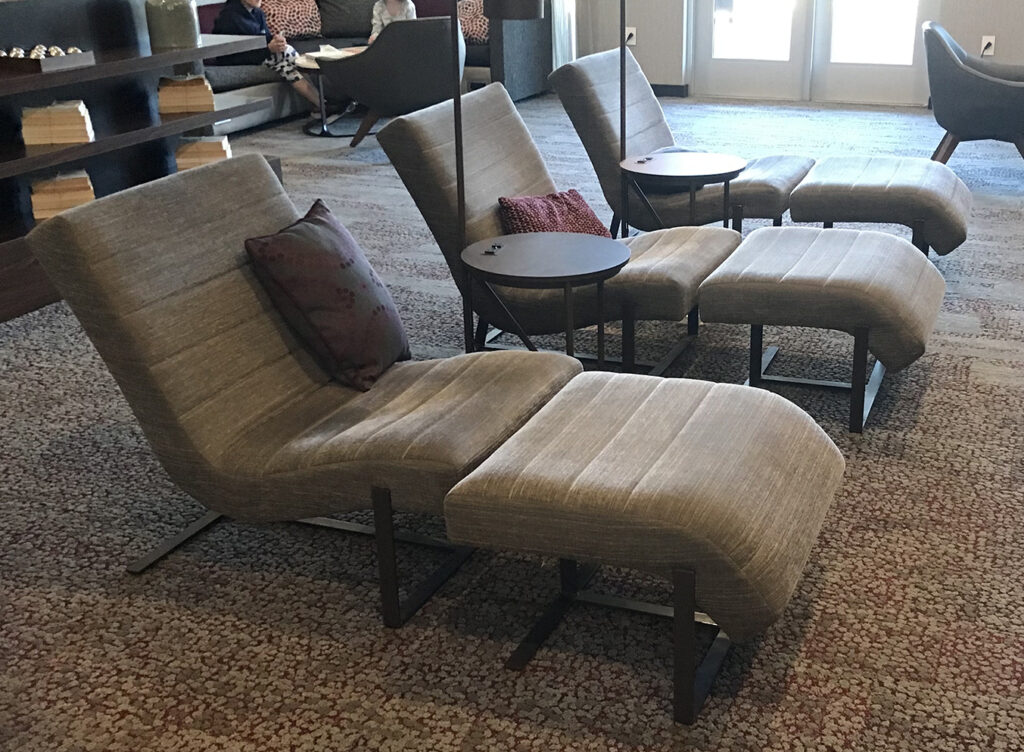 I am in search of one of these loungers that I saw at both the Courtyard by Marriott in York, PA in September 2022 and the Courtyard by Marriott in Mt. Juliet, TN in November 2022. It is a 2-piece lounger / ottoman that forms one complete lounger. I would be happy with a used / discarded or even damaged one that has to replaced or changed during a refresh of the common hotel areas.
I am a Platinum Elite Marriot Bonvoy member and as such I joined the Marriot Bonvoy Elite Insiders group run by Marriott on Facebook and was able to determine the lounger was made by JL Furnishings East Ashboro NC. The problem is that JL Furnishings is no longer in business. I was advised by someone experienced in home furniture that I would likely need to check a commercial furniture company. The Bonvoy Elite Insiders group also advised checking hotel liquidator stores however the one store we have in Nashville, TN is permanently closed – American Hotel Liquidators.
If you have any information how I can get one of these loungers – either used, discarded, damaged, new – I'd be happy with anything – please reach out to me at [email protected] – I've google until I can google no more for anything similar as well. I'd also be happy with any information that could lead to tracking one of these down. I am located in the Nashville, TN area.