A Nashville for Everybody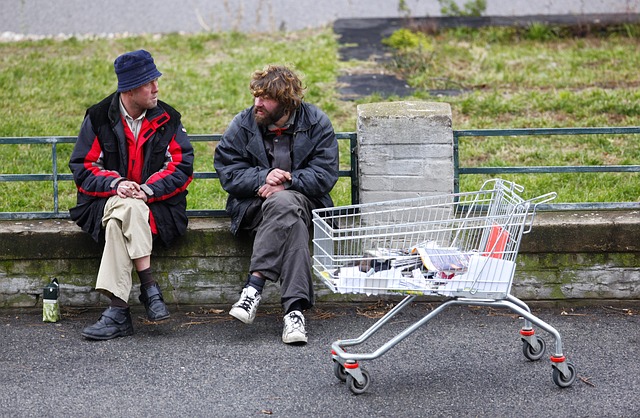 Hopefully by the time you are reading this, the issue will have been resolved. But it should have never come to this. On Wednesday October 17, 2019 it was reported by multiple news outlets that Nashville's homeless shelters would not be opening due to funding issues. The emergency shelters would remain closed, leaving many who are homeless out in the cold. (Tennessean: Thriving Nashville says it won't open homeless shelters, prompting outcry).
Many who cried out about this also cited a few factors that are crucial to look at:
The city has moved heaven and earth to host the NFL Draft, prepare for a soccer franchise, host the Titans and Predators events, build the new Music City Center, and become attractive for many companies to headquarter their staff in Nashville. Mayor David Briley showed how agile the city truly is when cherry blossom trees were to be mulched for the NFL Draft Stage in a last minute accommodation. He was more than willing to do it at a moment's notice but outcry led to relocation. So the city is agile and responsive when it comes to things like the NFL Draft. (Read about the outcry in this article by the Tennessean: Cherry tree outcry inspires relocation plan, apology from Nashville's local NFL Draft organizers).
We also have to look at this as a problem we helped create. I worked with the homeless in Los Angeles. One of the first questions I asked hundreds of homeless people during an registration process was 'where are you from?' and they came from all around. Here in Nashville many of the new homeless are people who's rents grew by large amounts due to new landlords, new rental property owners, out of state investors buying up already rented out homes / apartments and other scenarios that, in the name of growing into an "IT City" forced many people from their homes into homelessness. Our homeless don't come from all over the nation like in Los Angeles. Ours are here and we contributed to the problem by our pursuit of higher property values, home sales to out of state investors, and continuing development / gentrification. We wanted a different kind of city but that comes at a cost. (WKRN reported on this: Nashville 2018: Relationship Between Homelessness and Rent).
Finally, the cries are out for churches to step up and help. Many of the area churches have seen unprecedented benevolence needs and requests. But sometimes when churches do try to open up their doors to the homeless or even look to help solve the problem they get community pushback. A church in East Nashville was sued when they tried to help. Churches own much of the prime real estate in the country due to their former prominence in the community in the 19th and 20th centuries, an prominence and relevance that has since eroded. Now these entities are situated in areas with high property values. Homeowners don't want the homeless in their own backyards, so they sue. For those crying the church should open its doors, they do try. (For more info, read the Newschannel 5 report: Tiny Homes Lawsuit Could Have Statewide Consequences).
By the time you have hit the end of this article, I hope Mayor Cooper and Vice-Mayor Shulman come to some kind of solution. But for now, I thought it was important to review these three key critical factors that I think are important when reviewing this situation overall. We move heaven and earth when we want to as a city, we caused part of this and continue to in pursuit of being an "It City" and churches have tried to help – sometimes being shut down in their efforts by the very community they exist in. Mayor Cooper has a task ahead of him if he truly wants this to be a Nashville for "everybody", it means "everybody" – homeless included.