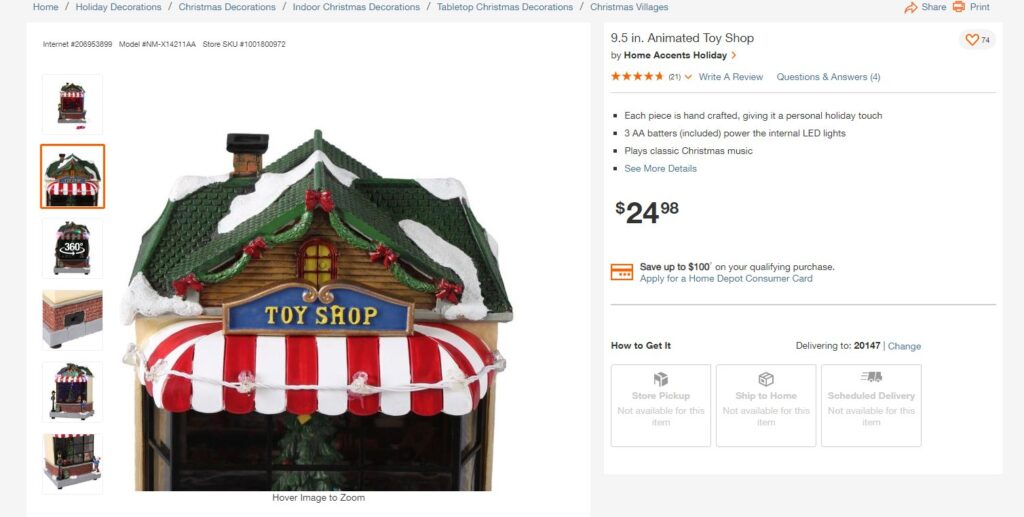 During Christmas 2019 I saw an animated toy shop that played music. It was at a Dirt Cheap. I wanted it but it was broken and more money than I had at the time. Dirt Cheap is a closeout store and often only have 1 of each item. When I tried the toy shop out it played music and it just really seemed magical to me.
Fast forward to Christmas 2020. I really wanted this. So I posted on Facebook a description of what I thought I saw (I never took a photo, shame on me), and someone suggested I check Home Depot. So I checked their website and it appeared to be the Home Accents Holiday 9.5 in. Animated Toy Shop. Unfortunately it wasn't available in-store or online. I tried several stores anyway as well as various Dirt Cheap, Bargain Hunt, Goodwill, Big Lots, Kohls, Ross, Dollar General, Walmart, Target, Home Goods, and other various retailers. No one had it or anything remotely like it. I tried Amazon and Ebay as well.
I figured I'd ask Home Depot.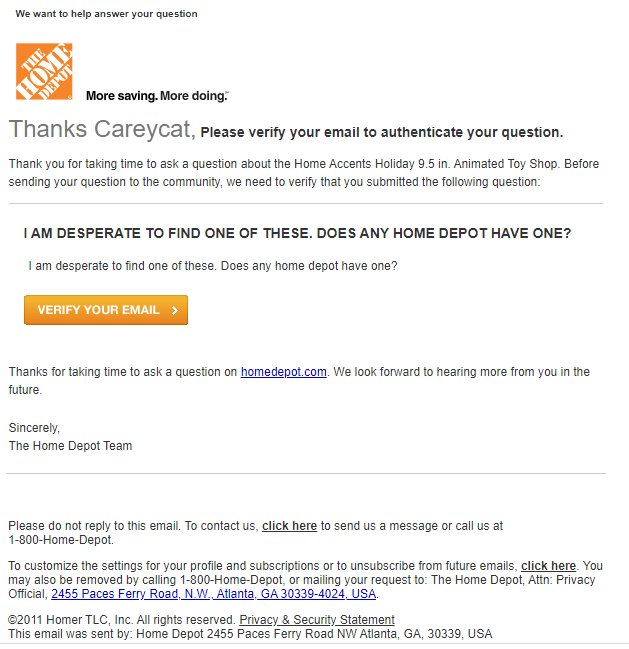 Sadly the question was rejected.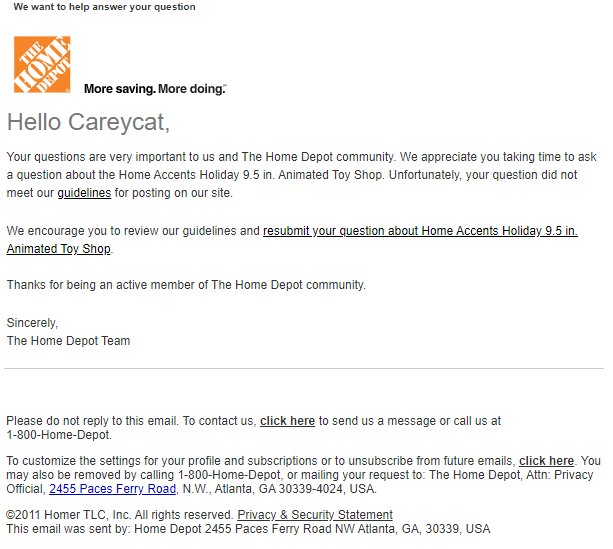 I would really like to find this. I saw two online sellers but they didn't take credit cards and the trust ratings were poor.
Christmasbells.net | Lightshowproject.net – Neither of these places seems accept credit cards online.
I'm open to suggestions to finding this. Nothing felt more like Christmas than hitting the test button on this and hearing the music / seeing things move inside the Toy Shop. I should have bought it when I saw it at Dirt Cheap in 2019. Lesson learned – at the least I need to try to take a picture of things like this. I spent a lot of time, effort, energy not to mention gas trying to find this without success.
As of February 2021 I'm still on the hunt for this.