"Religion that is pure and undefiled before God, the Father, is this: to visit orphans and widows in their affliction, and to keep oneself unstained from the world." – James 1:27 (ESV)
"Learn to do good; seek justice, correct oppression; bring justice to the fatherless, plead the widow's cause." – Isaiah 1:17 (ESV)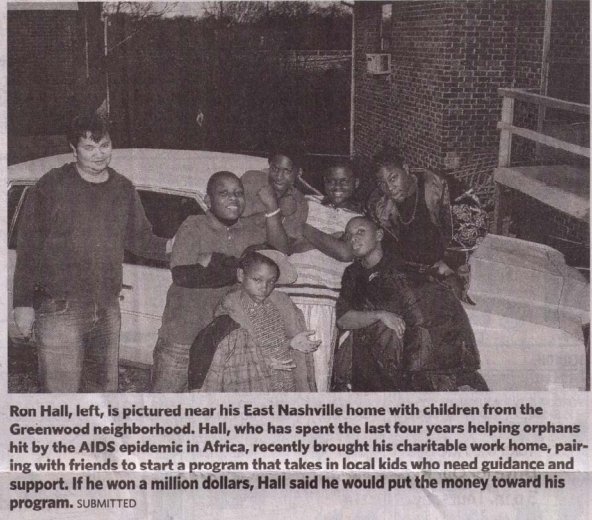 My mission since 2005 has been to bring help and awareness to orphans. Whether that's travelling to Africa doing missions / humanitarian work, speaking to groups about efforts domestic and overseas, or helping – one life at a time, it's my overall theme, mission, mantra, and mandate.
I began my work in 2003 when I did a service day  at the Bowery Mission in New York City as part of my employment at TIAA-CREF. It was a first try, and a bit of a sloppy one, but I did the best I could.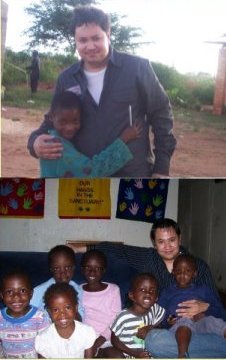 In 2005, I had an opportunity to take a series of trips to Africa. The first trip was to an orphanage in Zambia, Rev. John Jere's Samaritan Orphanage. I did a few trips there, then headed to Nairobi Kenya for the Christian Ministries in Africa's Grace Childrens Orphanage. After a few trips there, I finished the season with a fifth and final trip to South Africa, where I was able to participate in Child / Baby Haven, homes for children and babies in need in Johannesburg, South Africa.
During this time I was also learning about my own life as an orphan. I had the opportunity to travel to Seattle, Washington and find out more about the orphanage I came from, how I came to the United States, and ultimately a process of discovering why this theme was so important to me. It served to establish what would be come not a 3 year mission, but an ongoing mission.
After the final trip in 2008,  I turned my efforts to the local needs, starting an open home called 'Camp Greenwood' for kids in East Nashville. The home was an 'open home' which meant kids could come any time and find haven, sanctuary, food, study help, or fitness training. The home ran from 2008-2012, in which many adventures took place both in and out of the home. From fresh air trips to Hendersonville, Rivergate Skate Center, Rivergate Mall, or Bethel World Outreach Church (Brentwood, TN),  there was never a dull moment.
In 2012 I brought the home to a close, as once-students were now high school graduates taking their next steps into the Army, School, and life. I changed focus from being a safe home for many to being a safe home for one as I welcomed an older teenager into my home as my daughter. We have been a family for almost three years now under my roof, and I look forward to launching her out on her own in the near future.
In the words of Transformers comics writer Simon Furman: "It…never ends."