Shelf Tags are to LEFT – Every Walmart Shopper is Charged with Knowing That.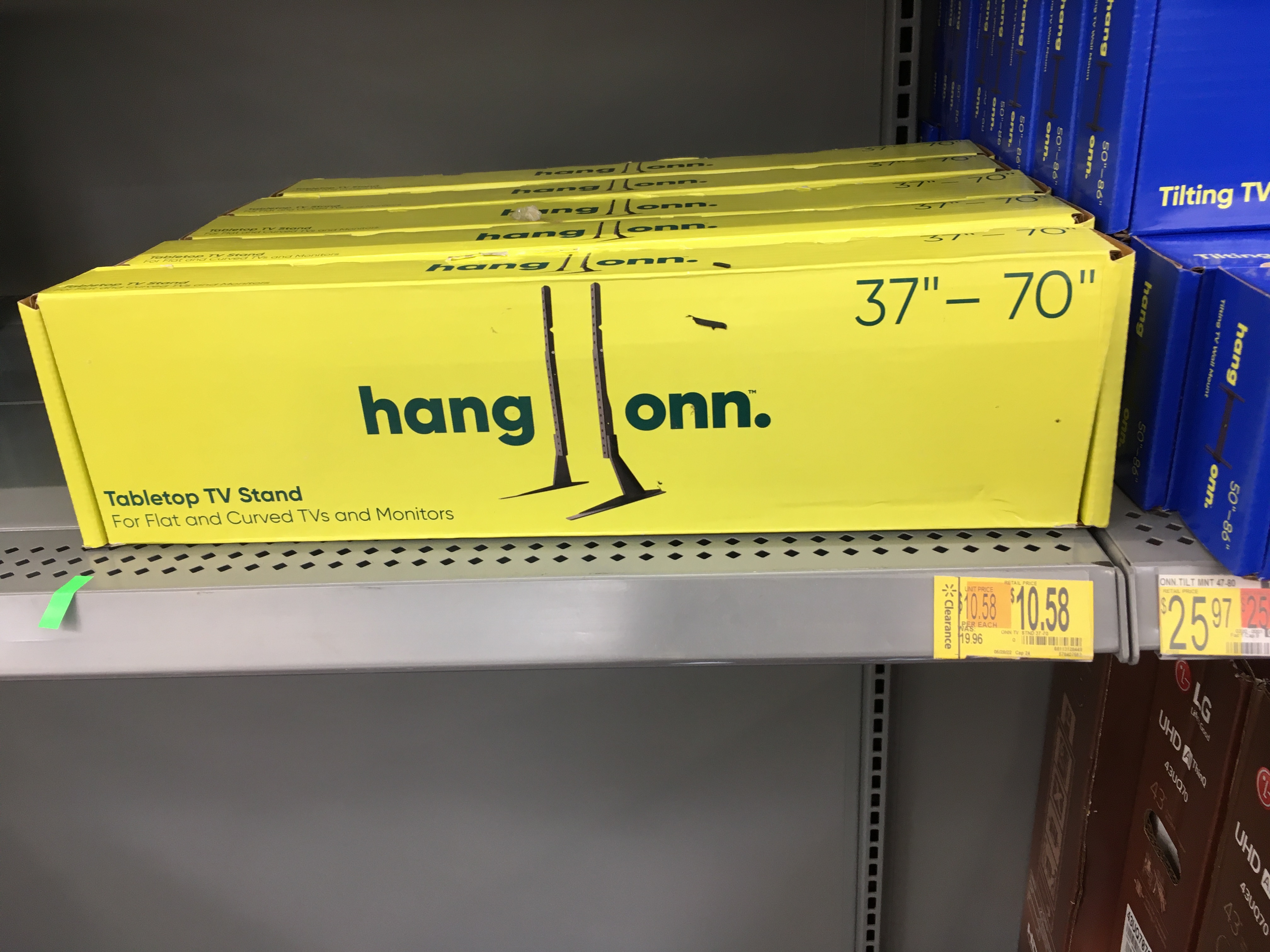 I will never understand a Walmart associate's insistence on being right over good customer service. I visited WalMart at Rivergate (Goodletsville / Madison 2232 Gallatin Pike N, Madison, TN 37115) on Monday July 11th around7 7:00pm for a set of TV legs (the small stands).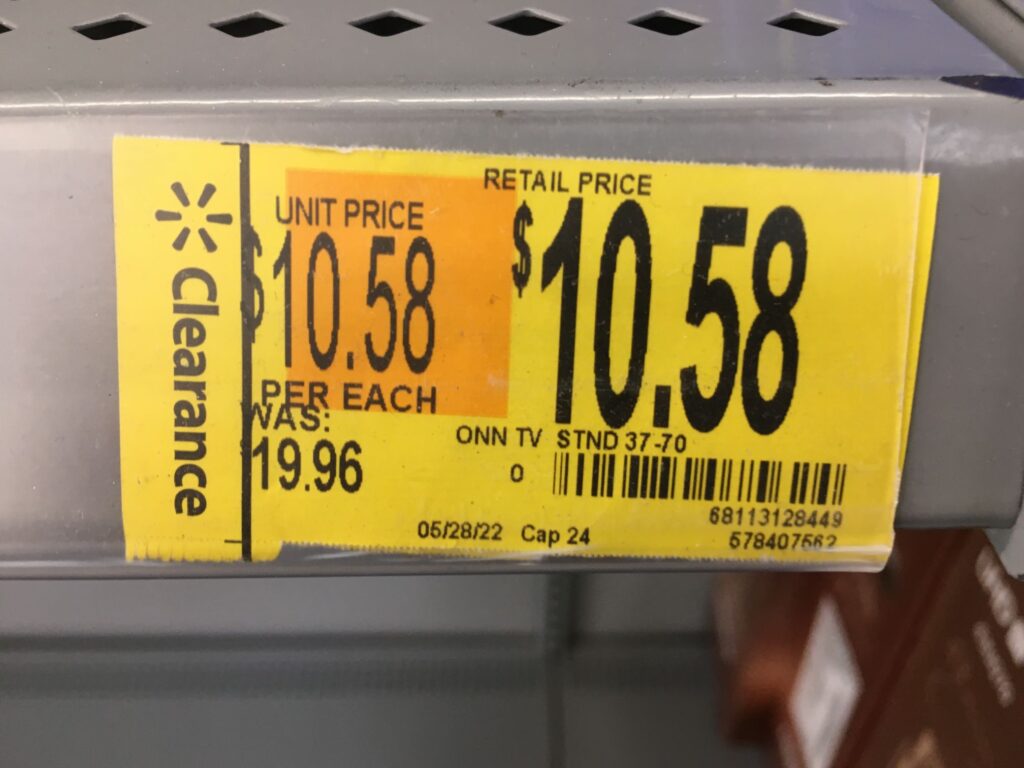 I went to the back wall and found them for $10.58. The shelf tag said 37"-70" as did the item and there were several. When I got to the self checkout they rang up at full price so I asked for an adjustment. They sent an associate back who returned saying they were full price and very insistent.
I went back to show the associate what I saw (I've recreated the photo here since they didn't do much to fix it when I went back the next WEEK) and she just kept insisiting they were full price and in the wrong place. I pointed out how the tag denoted the same measurements as the box.
Instead of apologizing for the issue and adjusting the price she just went on about how she was right and I was wrong (in so many words) and seemed to grudgingly change the price.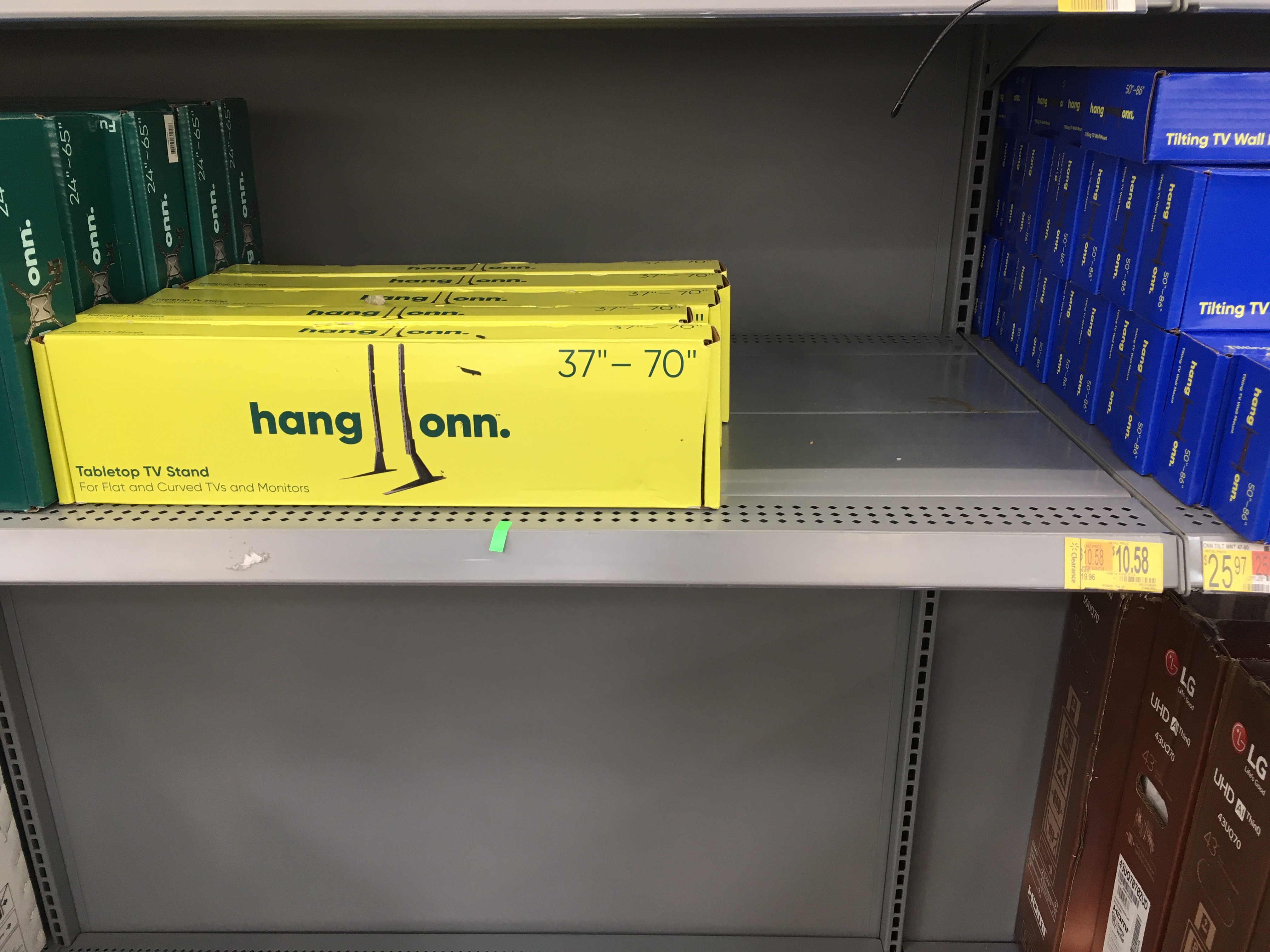 I spoke to a Walmart coach a week later. I went back to see if it was set up the same and it nearly was. The coach insisted Walmart's tags are to the left of a product and not the right. They didn't really apologize or see it the way a consumer would. I mean when you see the photos how can you as a shopper know that Walmart's shelf tags are to the left and not the right – and the way it's merchandised how should you? That's insider employee knowledge.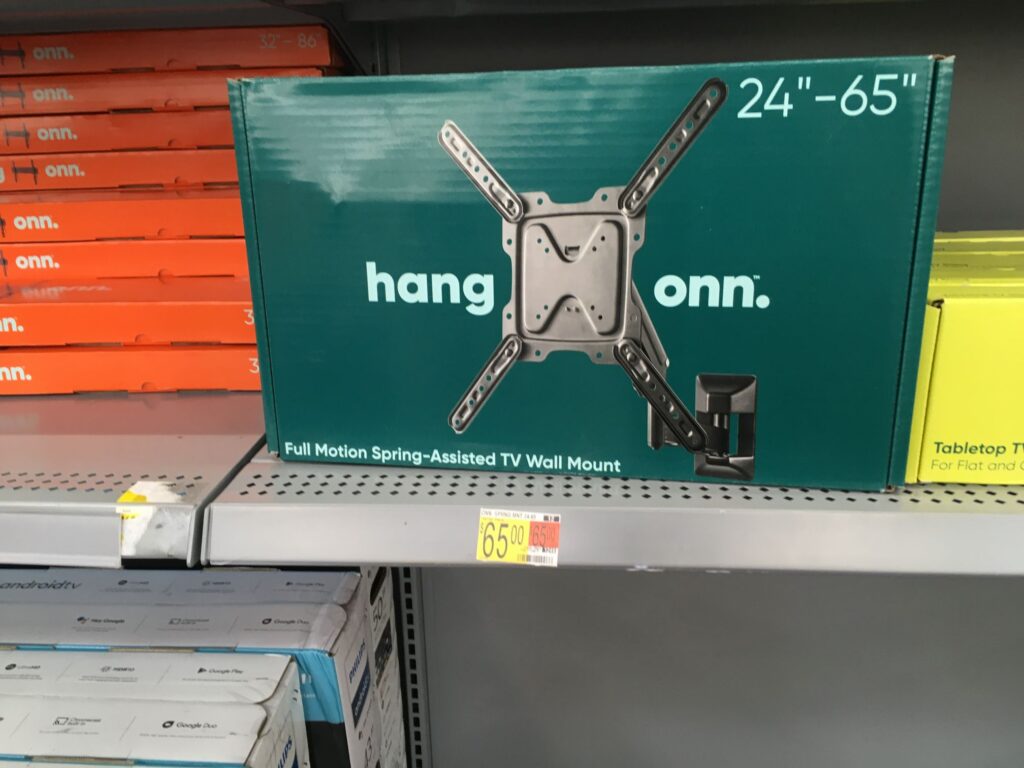 The coach only asked if my receipt was adjusted and I stated it was. She was pretty unapologetic too but said she'd look into it. Strangely a nearby shelf tag was $65 and not to the left either.
Since when was being right more important than being customer friendly? I was young once and a store manager of a neighborhood video store so I get the whole 'being right' thing but still…this is WalMart. I still don't get why a customer should be at fault for this but that's what was heavily implied at the Rivergate / Madison Walmart.