Hot Topic Low Service – Rivergate Goodletsville TN (Or how to steal at Hot Topic and which location to go to…)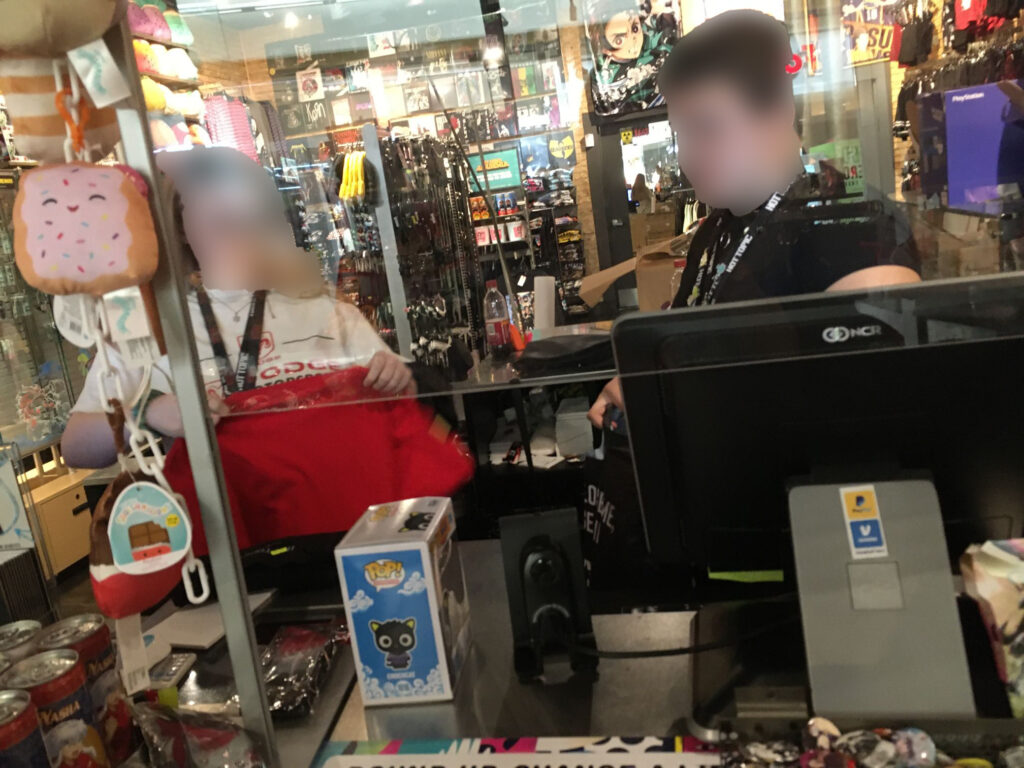 I visited Hot Topic Store #225 in Rivergate Mall in Goodletsville, TN on Sunday June 12, 2022. It was a very underwhelming experience. Photos were taken without objection of both store staff on duty.
Both employees were behind the counter as if they were glued there. No one was walking the floor. It would make for super easy shoplifting for even the most amateur of thieves. It has not been determined if race was a factor since both employees were white and I am a person of color. This factor is under review. Anti-asian sentiment has been high since the Coronavirus Pandemic. It is also possible age was a factor since Hot Topic skews towards a younger age group and I am over 45 years old. This factor is under review.
I put together a pile of stuff and asked if I could put it on the counter. This should have been a surefire tip to the employees 'here's someone here to buy, how can we help him / sell to him'. But instead they just stood behind the counter. I had to ask for help for a POP on the top shelf.
I found a shirt I liked but it was only small. I brought this up thinking they might check in the back to see if they had another one in my size or offer to call another store. Instead they simply confirmed the shirts in the lower left pocket were ones not on display on the wall.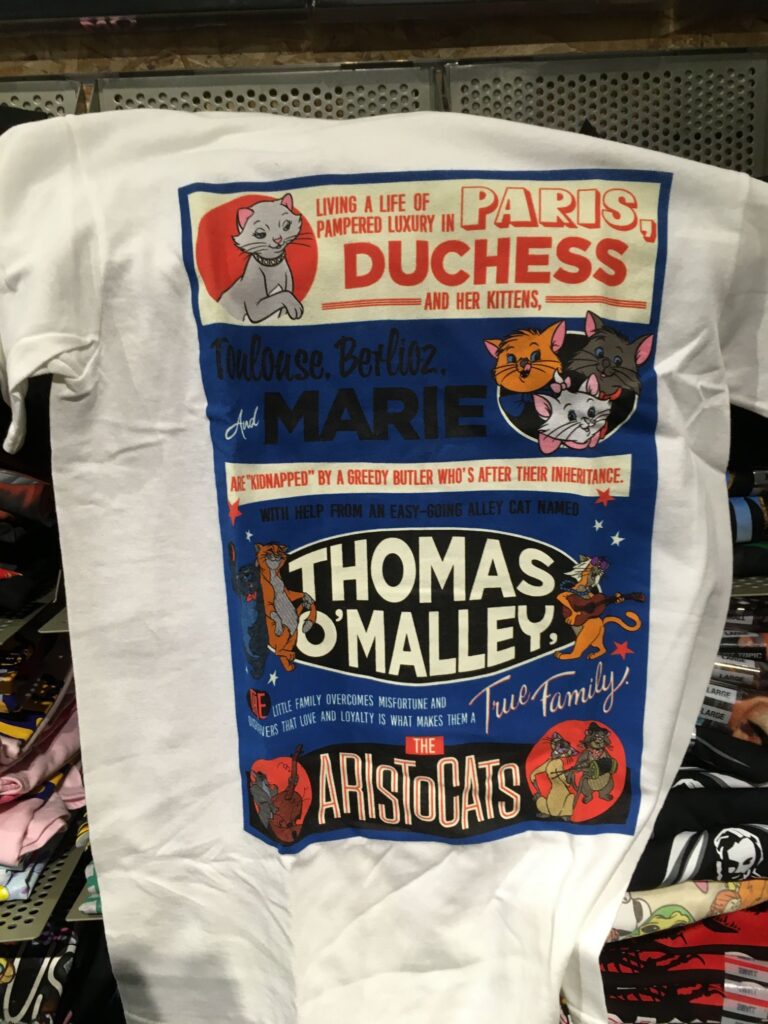 When I got to the register I said, "the computer will do all the appropriate math?" and they said yes. Then they stated the T-shirts were $6 each not buy 1 get 2 free. I asked why. I told them it was wrong but they said that the T-Shirts were excluded. I stated I would contact a district manager or the corporate office. They were unphased, no apologies and no customer service.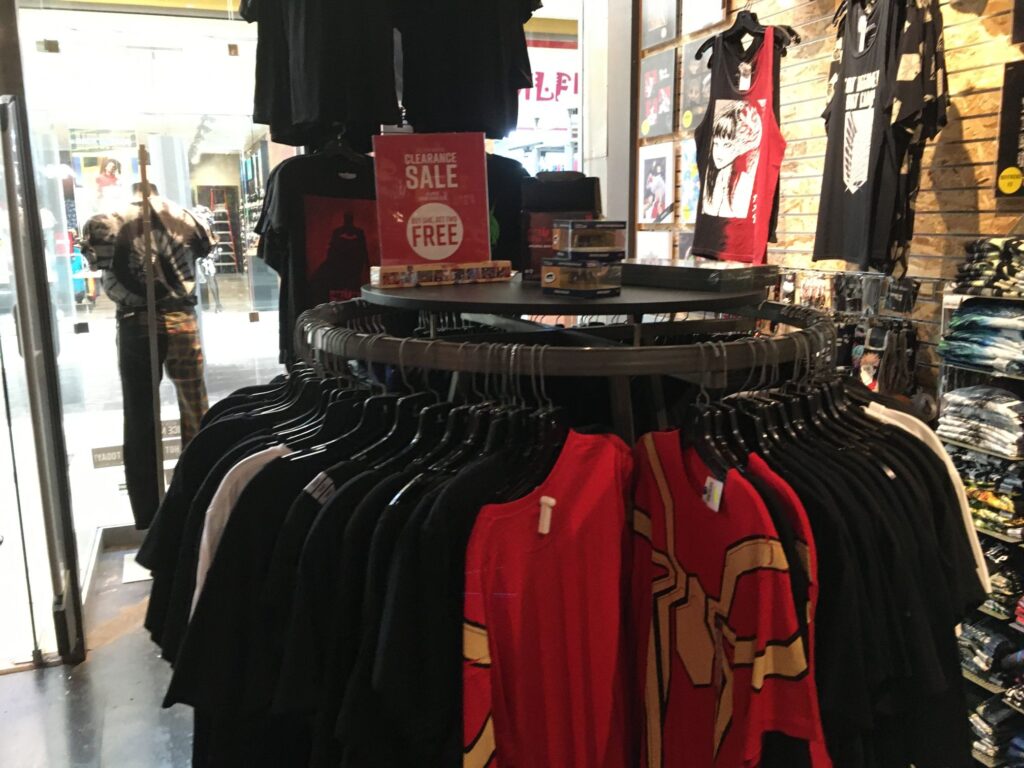 I would have expected at the least they might have said 'do you want to take off the order?' or 'Can we give you 1 extra hot cash to make up for the price difference?' – instead I tried to explain that $6 per shirt x 3 shirts is $18 vs. Buy 1 ($9.99) get 2 free is $9.99. The math seemed to confuse them.
I checked other displays and it was above every Tee-Shirt rack I could find. If it was not to apply to Tee Shirts why was it above the racks? It boggles the mind.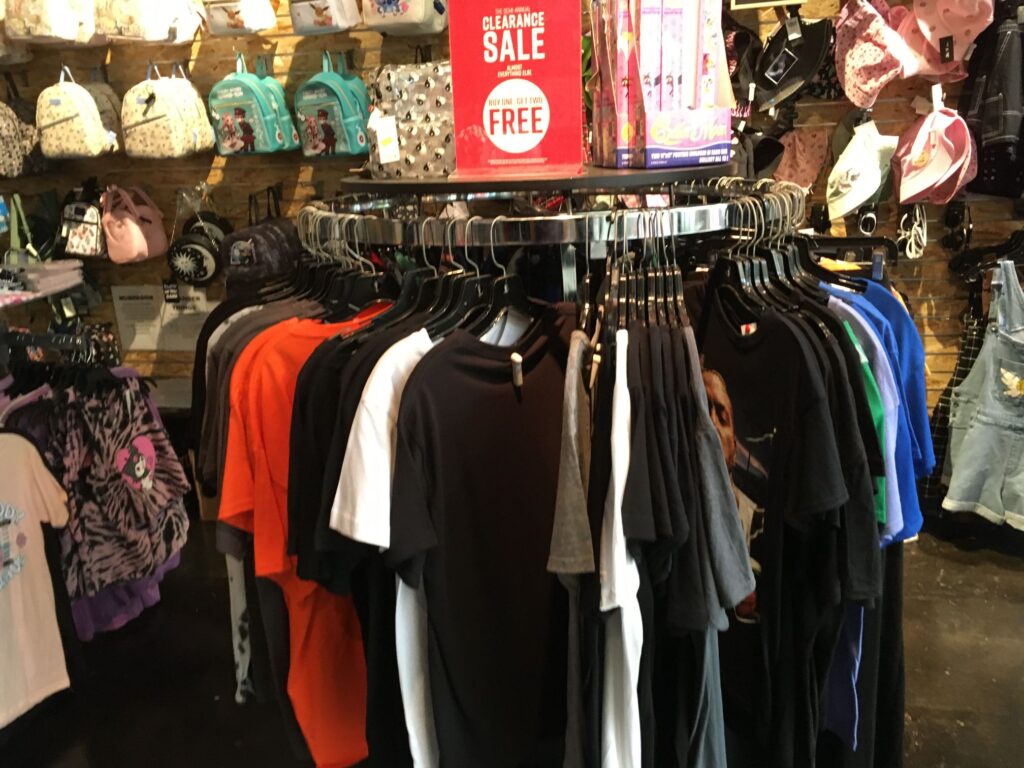 I asked why this was if the signs on top of the T-Shirt racks and they stated it applies to the hoodies on the same rack. I checked the signs and it appears the part that excludes the T-Shirts is in micro small print obscured by the sign holder. One would need to remove the sign from the sign holder to read the small print. I advised them I was going to take pictures. There were no objections so I proceeded to take pictures.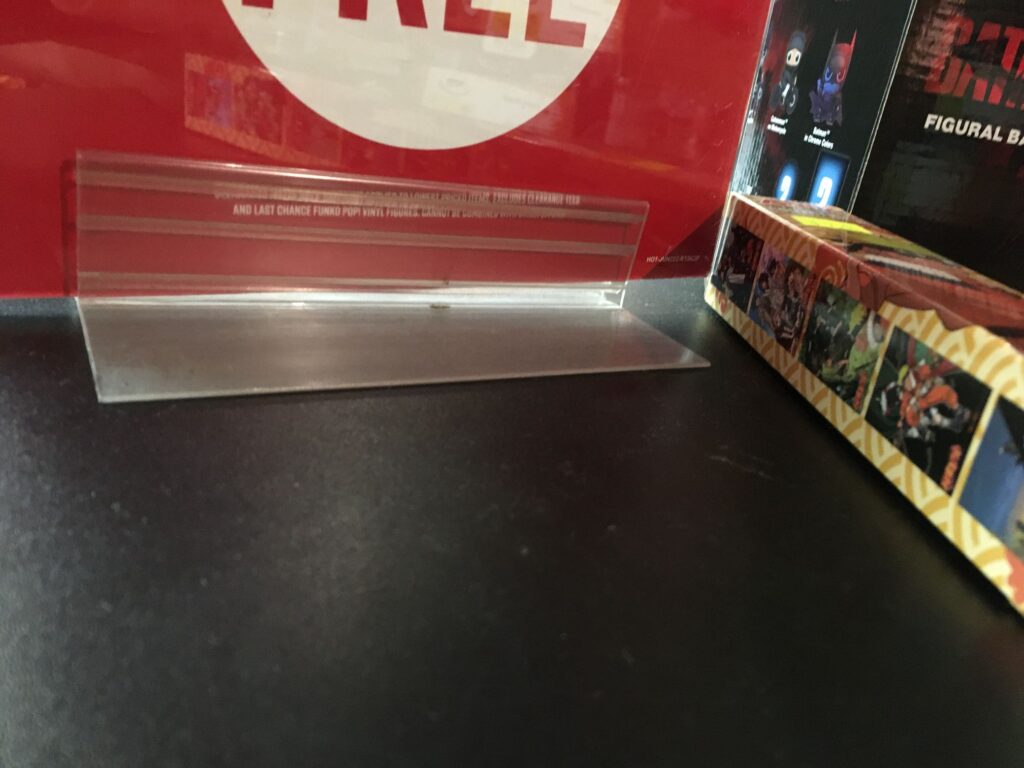 The staff seemed unphased and on my exit they then moved the signs around. Did something I said evoke some kind of guilt or concession? Was there was an issue of some kind? Maybe. Or so it seemed. Interestingly enough the $6 Tee Sale is in the same sign holder as the other sign.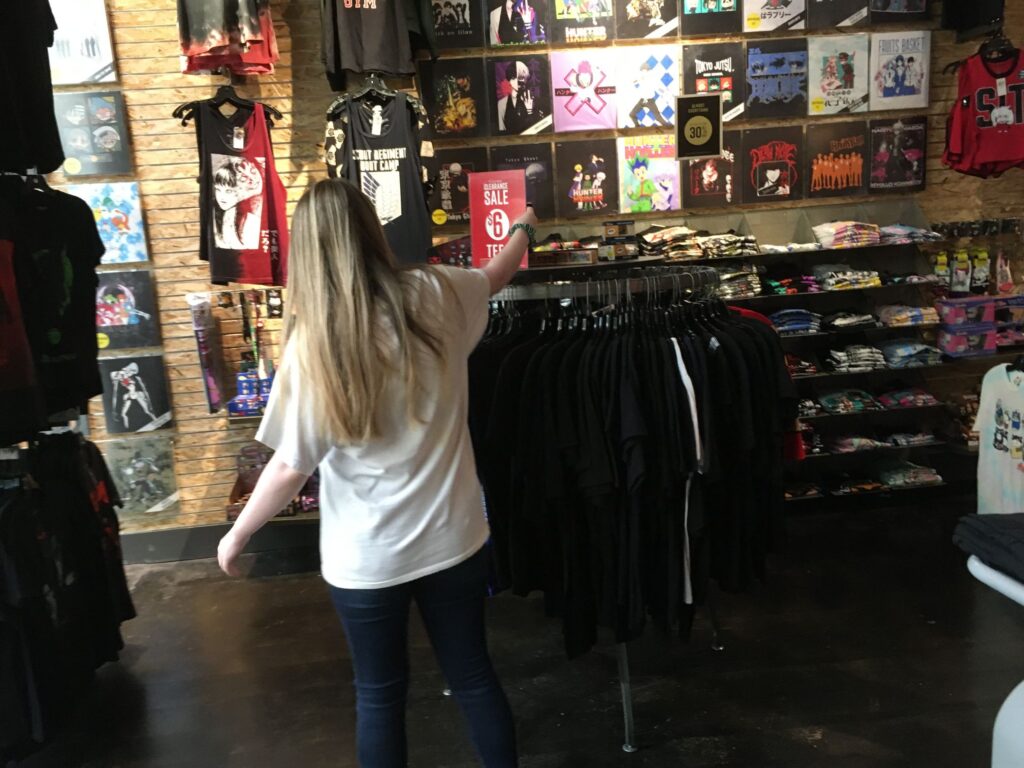 I failed to see any customer service – with gas $4.69 per gallon here consumers have a choice where they shop. I would not want to shop this store again. One could steal from it with ease though but I would not shop here again. I was not even greeted or asked if I needed any help. Shoplifting Loss Prevention Customer Service 101.
Post note: Under the management of Kristy and the employee Rachel Yoste this never would have happened. They always walked the floor, engaged the customer, and handled things well. These two employees were so glued to the register area any shoplifter could have had a field day there.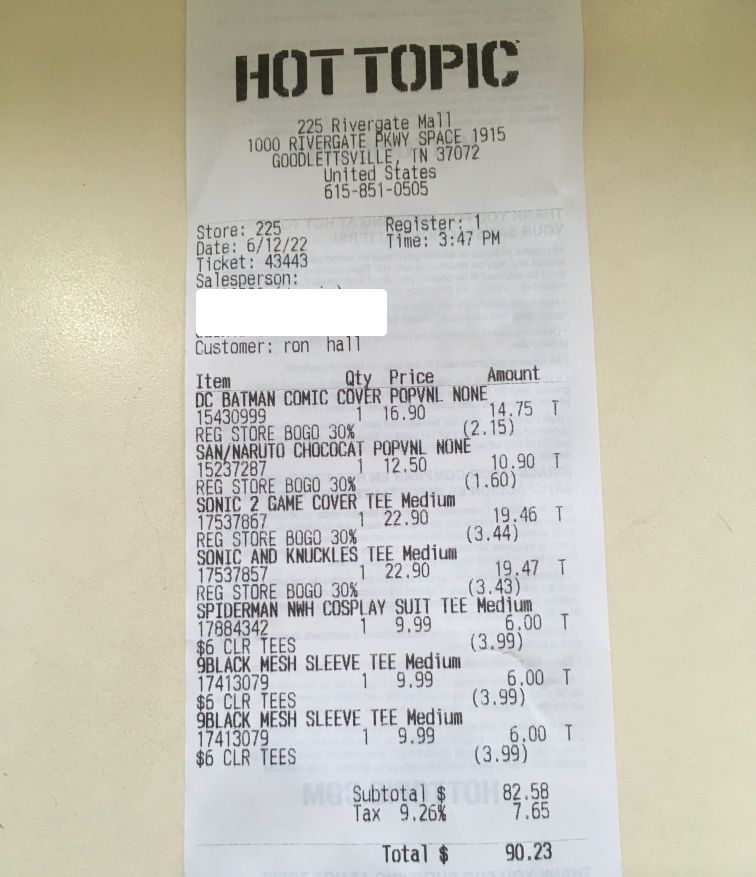 Update: Following this incident, I contacted the Cool Springs Franklin / Brentwood location and asked for the area's District Manager to contact me. Once the District Manager contacted me, she had the difference refunded plus another $20 or so. She also had me furnished with 4 more Hot Cash that I was able to subsequently save about $90 on a $200 purchase. In that scenario everyone won. Hot Topic got me to spend more money and I got to save alot of money. Kudos to Hot Topic and this district manager.